The Business Empire
The Jesus Fellowship own and run an ever expanding group of businesses. Business enterprises range from high street stores in various towns around the midlands, to the large scale import and wholesale of food and other products.

Other enterprises within the fellowship not only provide services to traders and the general public, but also cater for the internal needs of the fellowship. From tool, timber, heating and building supplies, to painting, decorating and vehicle maintenance services. There is also a legal practice, and a doctors surgery under the fellowships wing, along with fellowship run farms.

At the core of the fellowships business interests is a parent company called 'House of Goodness Limited' which forms an umbrella over many of the fellowship's companies. House of Goodness Limited is owned by the Jesus Fellowship Community Trust, which also owns the assets of the fellowship, from community houses, to the fleet of fellowship vehicles.

The businesses provide work for many of the members of the community. Other members continue to work in the wider world, whilst others have formed their own small enterprises.

The workers within the fellowship are paid relatively low wages, and often a limited number of paid hours, spending the rest of their time as unpaid 'volunteers'. Those living within the communes hand over their entire income to a central purse, which, once the living expenses of the household are taken, and rent paid to the Community Trust, any remaining funds are also donated into the Trust.

With low labour overheads, fellowship business have at times been accused of unfairly undercutting other local enterprises, encountering accusations that fellowship companies where not acting on a commercial basis.



House of Goodness Limited
House of Goodness Limited is the parent company for many of the fellowship's businesses.

Predominantly House of Goodness is associated with the largest of the fellowships businesses: Goodness Foods.




Goodness Foods, Daventry.


08/07/2000 : SMALL FARM IS BASE FOR £15M BUSINESS

21/09/1986 : INSIDE THE JESUS CULT: THE FORTUNE THEY CONTROL

08/10/1984 : SPECIAL REPORT : FIRM FOOTHOLD IN THE WORLD OF BIG BUSINESS

29/09/1982 : SPECIAL ENQUIRY : THE BUSINESS OF RELIGION


Goodness Foods
Goodness Foods started out in the seventies as a small bakery or 'cake kitchen'. Over the years, additional small outlets where to come and go in various towns and villages scattered around the midlands as Goodness Foods changed tack, branching into the import, wholesale and retail of health food and other products. Small outlets in Towcester, Weedon, Rugby and Leamington Spa have since been closed, with the most recent closures being the shops in Leicester, and the village of Braunston during the last couple of years.

The import and wholesale side of Goodness Foods started in the late seventies/ early eighties, and is based in a large warehouse on an industrial estate on the outskirts of Daventry. As the largest enterprise within the House of Goodness group, Goodness Foods is probably the primary employer of Fellowship community members who are bussed in daily from surrounding towns and villages.

In recent years, Goodness Foods has branched out onto the internet, with the launch of their online store 'Goodness Direct'.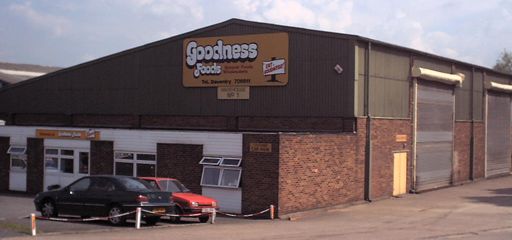 Goodness Foods, Warehouse 1, Daventry.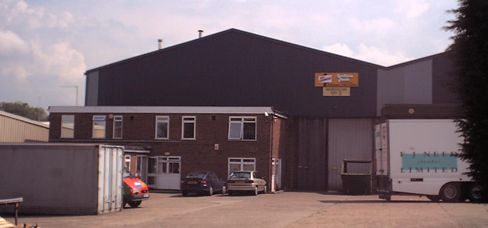 Goodness Foods, Warehouse 2, Daventry.
BBC Working Lunch 17/10/2002 : Principles before profit

Daventry Express 08/09/2000 : Health Food Firm Pays For Blunder

This Is Oxfordshire 30/01/1999 : Flapjack nearly killed my child

04/09/2000 : CHURCH SAYS SORRY IN FOOD COURT CASE

11/05/2000 : INDECENT SHOTS WERE MONEY-MAKING PLAN

02/1993 : NEW FLAPJACK

23/08/1992 : PINCHING AND FEELING THE PINCH

09/03/1988 : ROW BREWING OVER FELLOWSHIP'S SHOP

Company Website : Goodness Foods, www.goodness.co.uk

Online Store Website: Goodness Direct, www.goodnessdirect.co.uk


TBS Merchants (Towcester Building Supplies)
Towcester Building Supplies, or TBS Merchants as it is now known, is a supplier of building materials and tools to tradesmen and the public. Primarily based in the small Northamptonshire town of Towcester, where thay also have a kitchen and bathroom showroom, there is also another depot in Daventry.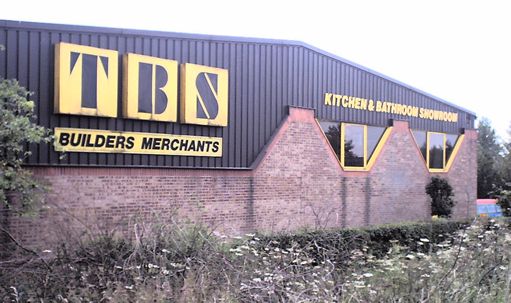 TBS Merchants, Towcester.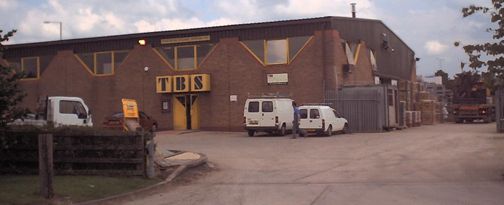 TBS Merchants, Towcester.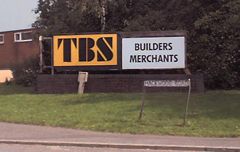 TBS Merchants, Daventry.
Daventry Express 14/08/2002 : Firm Fined For Weights Error

08/08/2002 : JESUS ARMY COMPANY SOLD CUSTOMERS SHORT

07/08/1981 : JESUS GROUP 'THREAT TO BUSINESS' - CLAIM

Company Website : TBS Builders Merchants (Towcester building Supplies) www.tbsmerchants.co.uk


Skaino Atmos Limited (Skaino Services, Atmos Heating)
Skaino Atmos Limited, is a recent amalgamation of two fellowship businesses, Skaino Services Limited, and Atmos Heating Limited. Based in Daventry, Skaino Atmos covers a wide range of services ranging from building, plumbing, decorating, and vehicle repairs (as Jesus Fellowship Vehicles), to industrial heating equipment installation and maintenance.

As an ongoing benefit to the fellowships community, Skaino Atmos are able to not only create income and provide employment for the fellowship, but are also in a position to perform most of the required maintenance of the fellowships many buildings and large fleet of vehicles.



Skaino Atmos Limited, Daventry.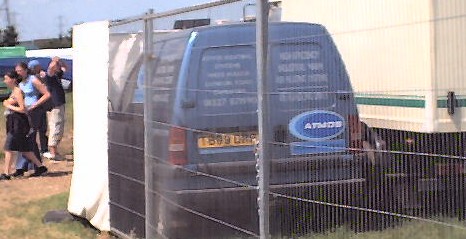 An Atmos Van, fixing a heating problem at the, er, Glastonbury Festival.


12/11/2002 : EXCELLENCE IN BUSINESS AWARDS WINNERS

07/11/2002 : AWARDS PAY TRIBUTE TO BEST IN BUSINESS

09/03/2000 : JESUS ARMY MAN JAILED FOR CON TRICKS

07/08/1981 : JESUS GROUP 'THREAT TO BUSINESS' - CLAIM

Company Website : Skaino Services, www.skaino.com , www.skaino.co.uk

Company Website : Atmos Heating, www.atmos.uk.com


White and Bishop Limited
White and Bishop Limited is a retail business selling camping equipment, walking boots and other outdoor clothing. White and Bishop began as a family run business in the 1930's. When the son and wife of one of the founders of the company joined the fellowship in the seventies, their shares in the business where given to the fellowship. Since then the business has expanded from its origins in Northampton, to an additional shop in Rugby, taking over the premises following the closure of the Rugby branch of Goodness Foods.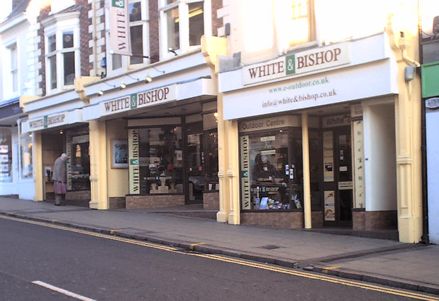 White and Bishop, Nothampton.

White and Bishop, Rugby.


09/03/2000 : A SWEET TASTE OF SUCCESS

Company Website : White and Bishop, www.whiteandbishop.co.uk, www.whiteandbishop-outdoor.co.uk, www.e-outdoor.co.uk


Mason Bullock Solicitors
Mason Bullock Solicitors are a Solicitors firm based in Northampton, catering for a wide range of legal requirements. Since the firms formation, only one of the founding partners remains within the company (and similarly within the fellowship), although the name remains the same.

Mason Bullock Solicitors also incorporate 'Go Conveyancing' to deal with property purchases and sales. Another offshoot is 'Debt Plus', a debt management and recovery agency. Both Go Conveyancing and Debt Plus have their own websites covering the services Mason Bullock provide within these specific fields. They also run some scheme called safety@work, offering health and safety advice

The services provided by Mason Bullock Solicitors are frequently utilised by the fellowship to deal with many of the legal wranglings they encounter, from representing members who are having trouble claiming housing benefit, to threatening court action against anyone considered to be defaming the fellowship.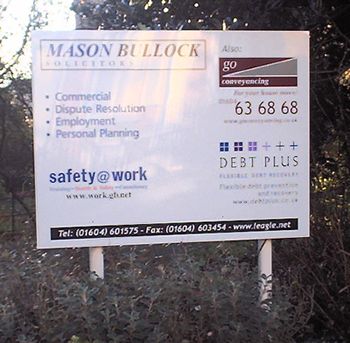 Mason Bullock.
Company Website : Mason Bullock Solicitors, www.masonb.co.uk
Company Website : Debt Plus, www.debtplus.co.uk
Company Website : Go Conveyancing, www.goconveyancing.co.uk
Company Website : safety@work, www.work.gb.net


Whitefields Surgery
Whitefields surgery, based on two sites within Northampton, is a doctors practice funded by the NHS.

Whitefields Surgery, www.wfsurgery.net

Northampton Chronicle and Echo 24/07/2004 : 700 patients removed from GPs' surgery


Good Timber
Good Timber, is a timber importer and merchant. Based at the fellowships headquarters at New Creation Farm.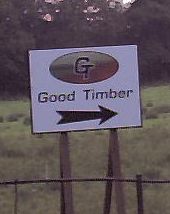 Good Timber, based at New Creation Farm.
Good Timber, www.goodtimber.com


Good Craft Centre
The Good Craft Centre, used to be based in the Northamptonshire village of Weedon, but has since relocated to New Creation Farm. As the name suggests, trading in art and craft supplies and things.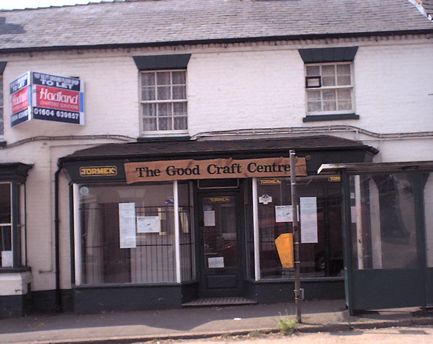 Good Craft Centre shop in Weedon (now unused).
Good Craft Centre, www.goodcraftcentre.co.uk


Good Welding
Addressed in the past at New Creation Farm, Good Welding, erm, weld stuff i guess.


Good Labour
Good Labour, a group of carpenters apparently.


Jesus People Shop
With an online store on the Jesus Fellowships website, you can buy Jesus Army merchandise here. From CD's of the music released by Jesus Army bands, to T-shirts, books written by members and lest we forget, fluorescent red crosses with the groups emergency free-phone number on the back.

Jesus People Shop, On www.jesus.org.uk


Other Business Interests
Other businesses which are being, or have been run by the fellowship, or are being, or have been run by members based within fellowship community homes include: Heritage Design Architects (HDA Architects) which may or may not still be running from the offices of Mason Bullock Solicitors. Jeans Plus Casuals, a long since closed jeans shop which used to be in the centre of Northampton. Midland Design and Build Ltd, which encouraged self build homes for a while at least. RTSites, a website design company, run from a fellowship household in Norwich by the local elder. Anglia Properties, possibly a Norwich based online estate agent run from a community household (although just as easily a pilot test website for RTSites), Roadworthy Training Services, a driving school based within the same Norwich community household!? Castle Interiors, a grouping of small crafty enterprises and Carriage Prints/Landscape Cards, pictures of trains and things.

03/10/1991 : SCHEME BID TO RECRUIT TO CULT FIRMLY DENIED!

Heritage Design Associates : www.heritagedesignassociates.co.uk

RTSites, www.rtsites.co.uk

Castle Interiors, www.castleinterior.co.uk

Carriage Prints / Landscape Cards, www.carriageprints.com